Smart MEIJI is a joint project designed to establish a co-operation between Europe and Japan in the field of smart cards.
The Smart MEIJI initiative creates a platform between European and Japanese experts in order to exchange knowledge and knowhow focused on two specific issues(Security specifications and Contactless smart cards). This co-operation will strengthen the links between the European and the Japanese industry contributing to smart card interoperability.
It launched in September 2001 and lasts 20 months.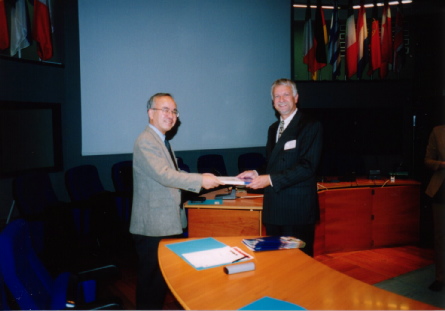 ***ORGANIZATION

This Smart MEIJI project is promoted in co-operation with ECSEC and Eurosmart which is an European counterpart.

***OBJECTIVES

(1) Create a Platform to promote co-operation between Europe and Japan

(2) Develop Common Criteria in the field of Security

(3) Improve contactless systems Interoperability


***DELIVERABLE

(1) Recommendation on Protection Profiles

(2) Recommendation on Contactless

(3) Reports on common specification

Information will be disseminated through the website, conferences and so on.


Website of EUROSMART, which is a European partner of NMDA.

http://www.eurosmart.com/meiji



---
Home to NEW MEDIA DEVELOPMENT ASSOCIATION
e-mail address security@nmda.or.jp
---
(c)2001 NEW MEDIA DEVELOPMENT ASSOCIATION